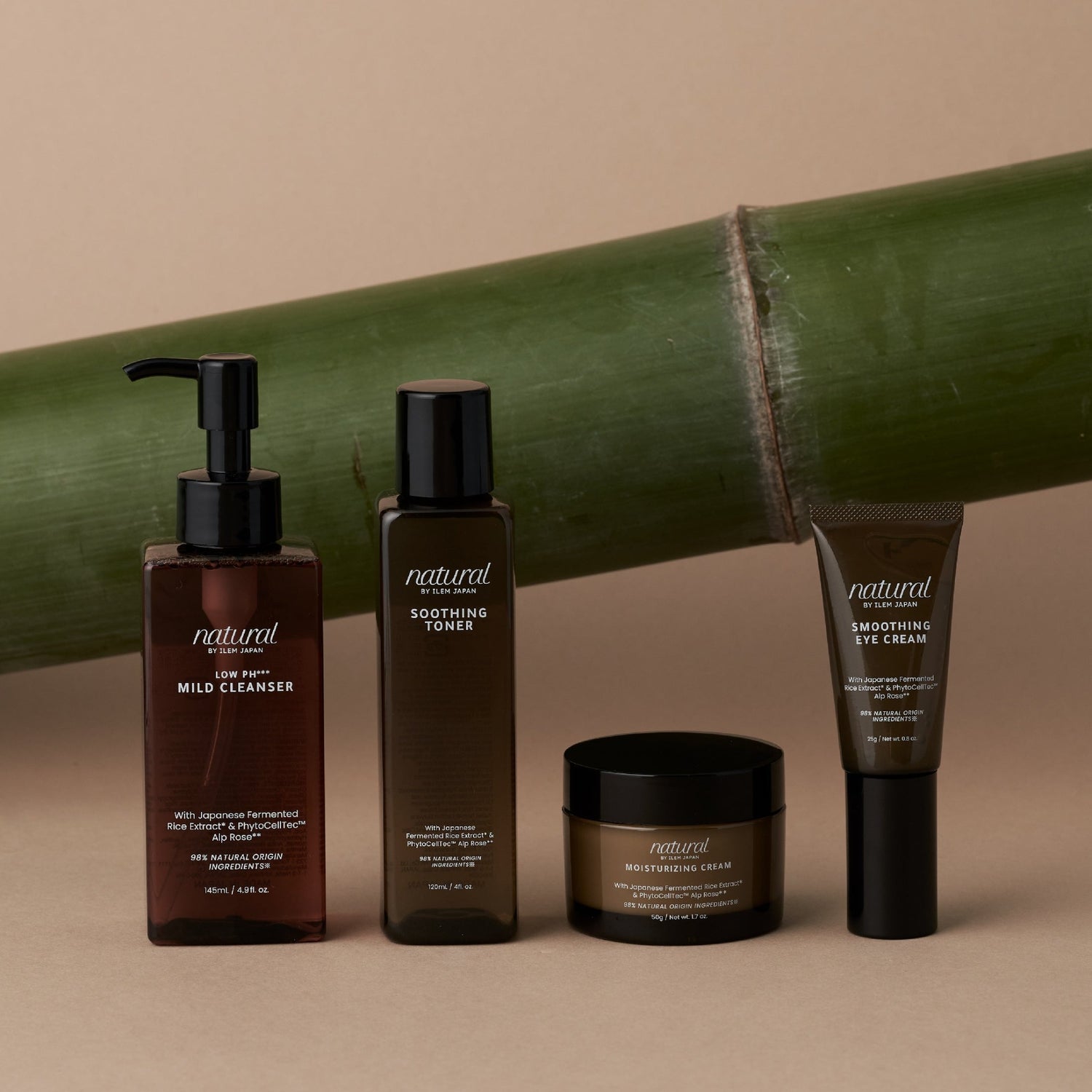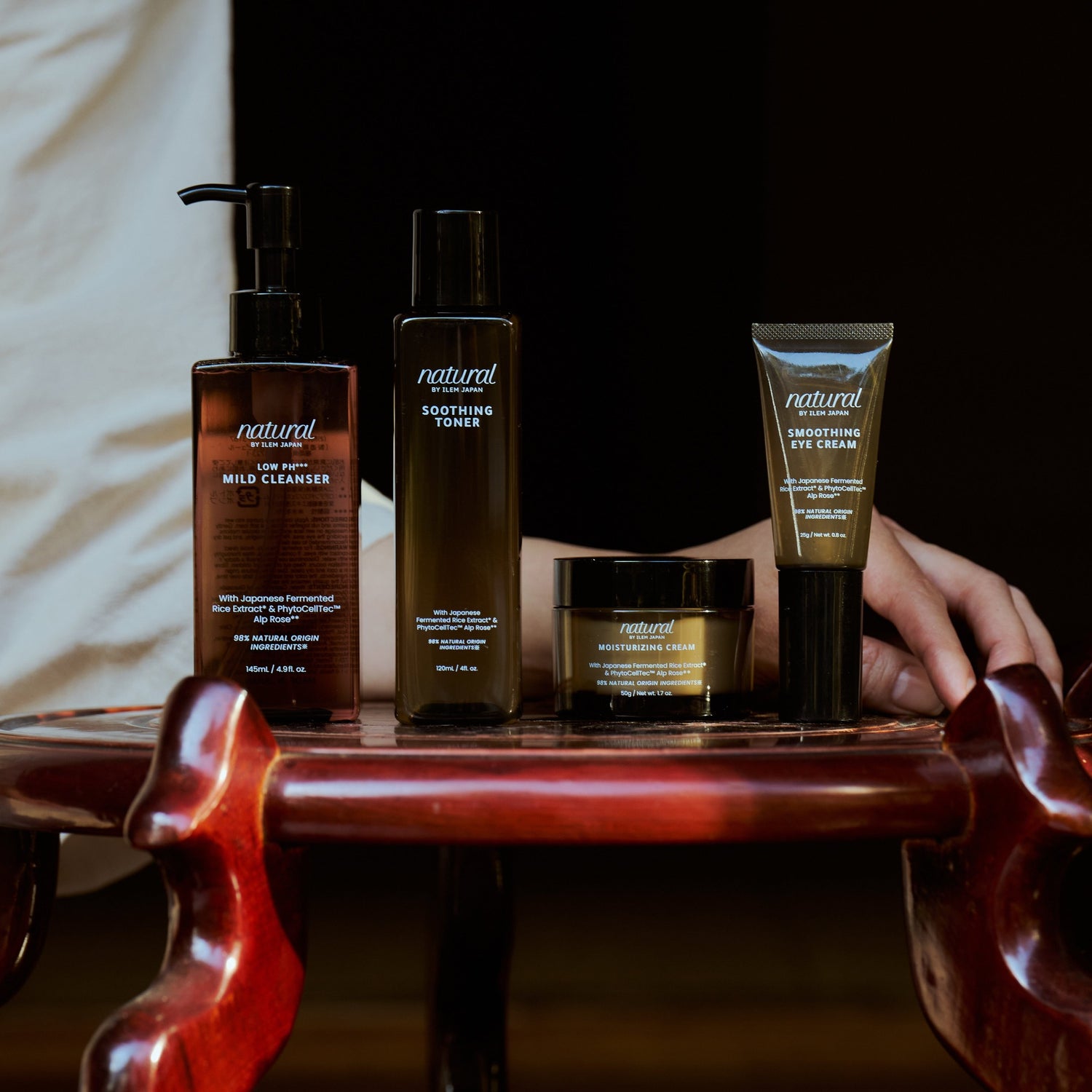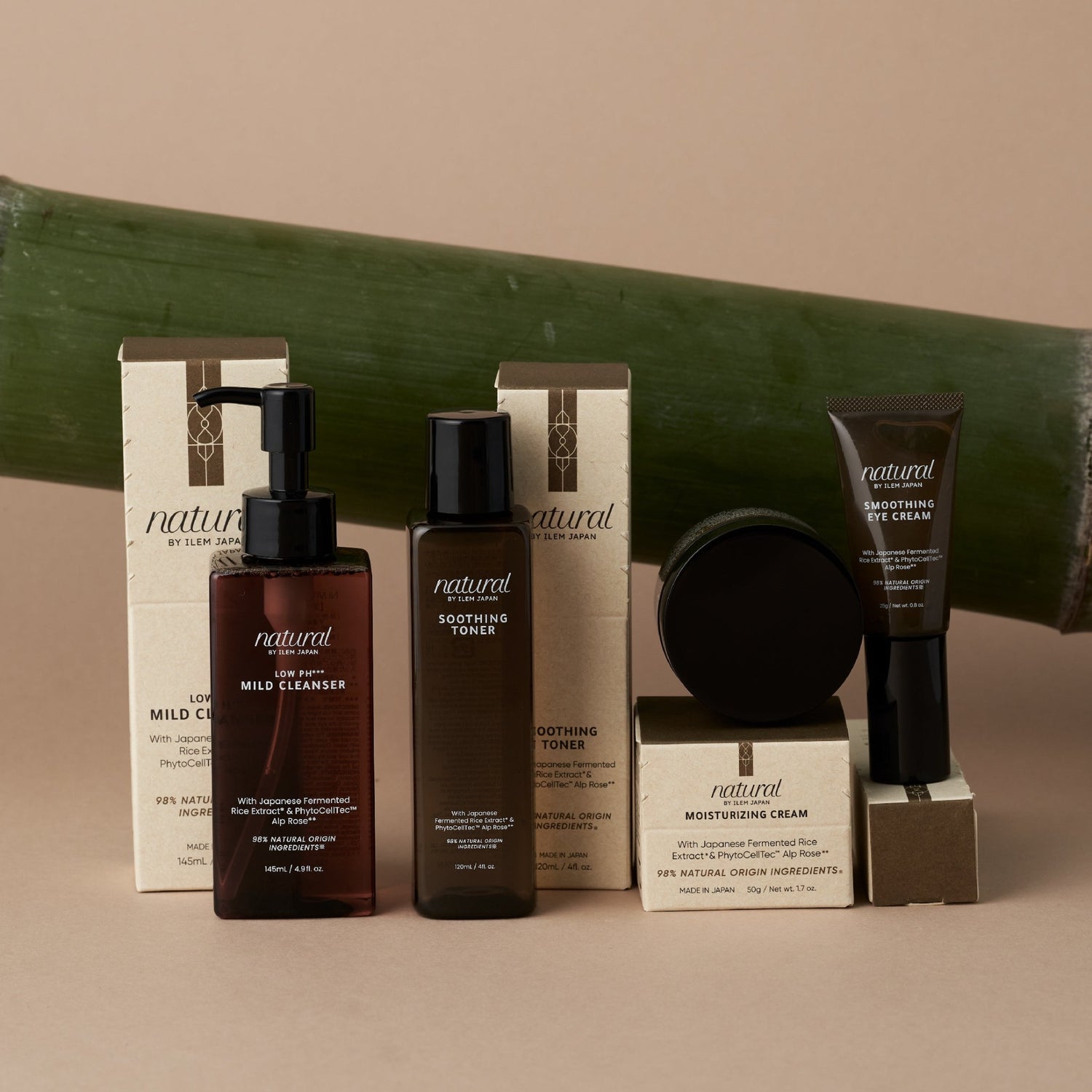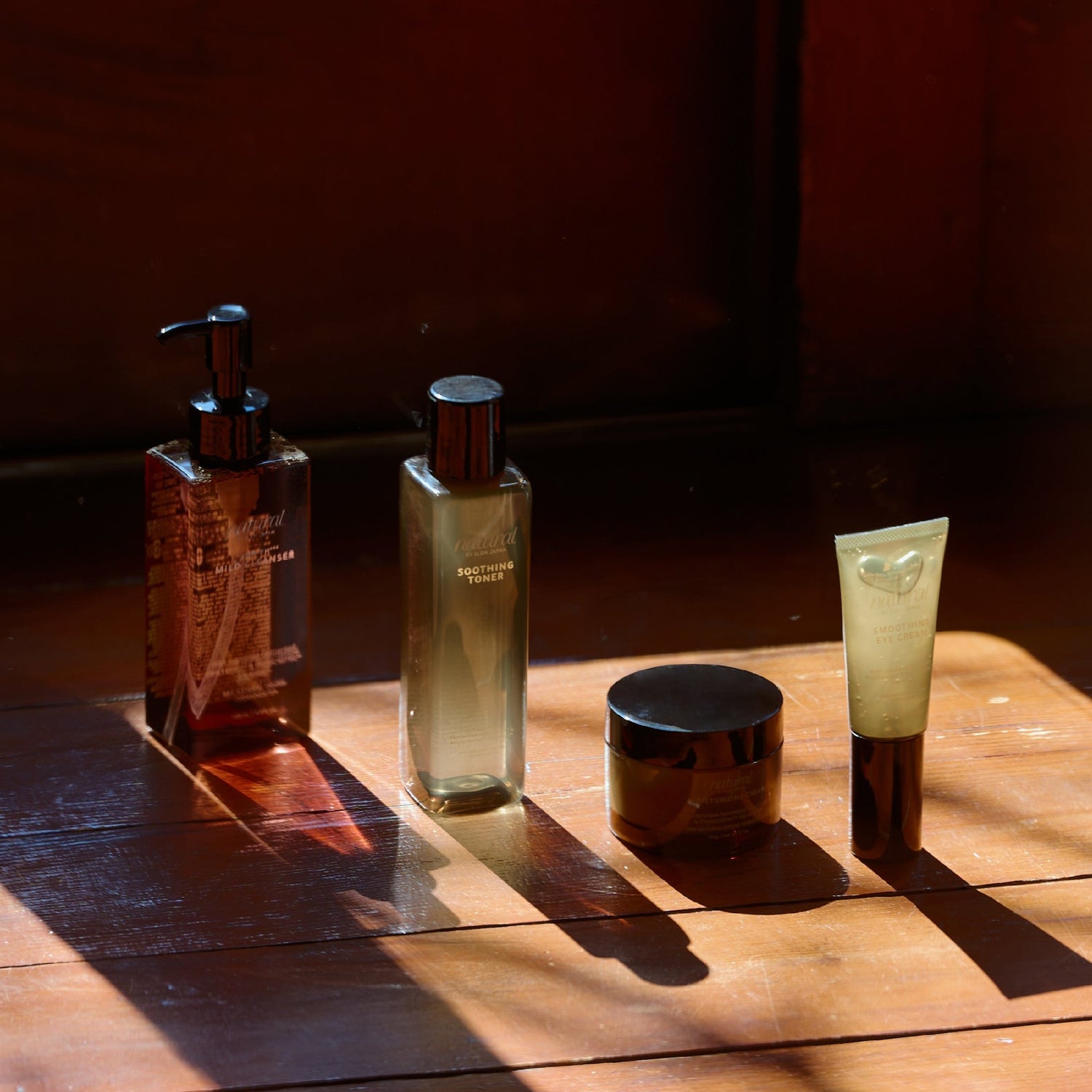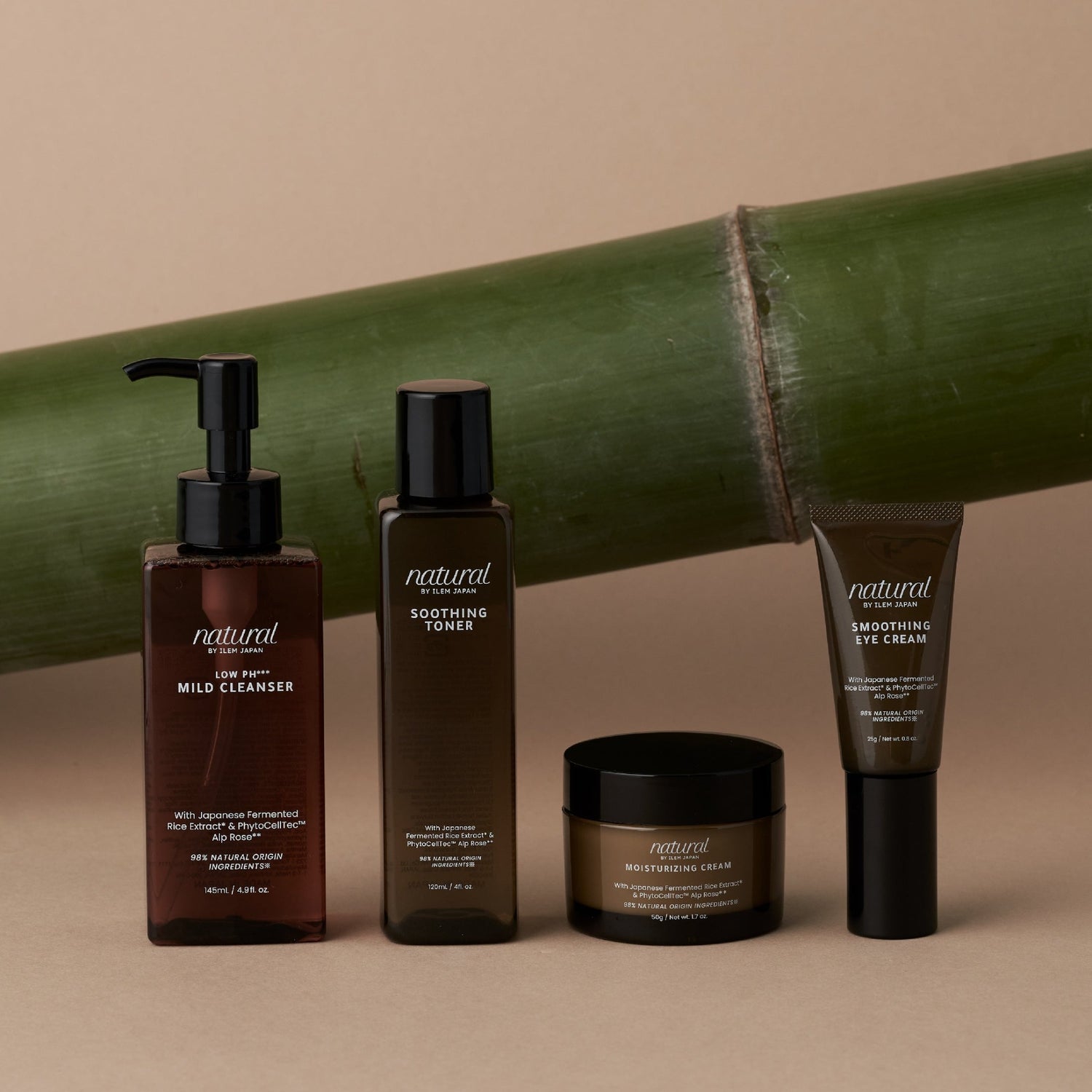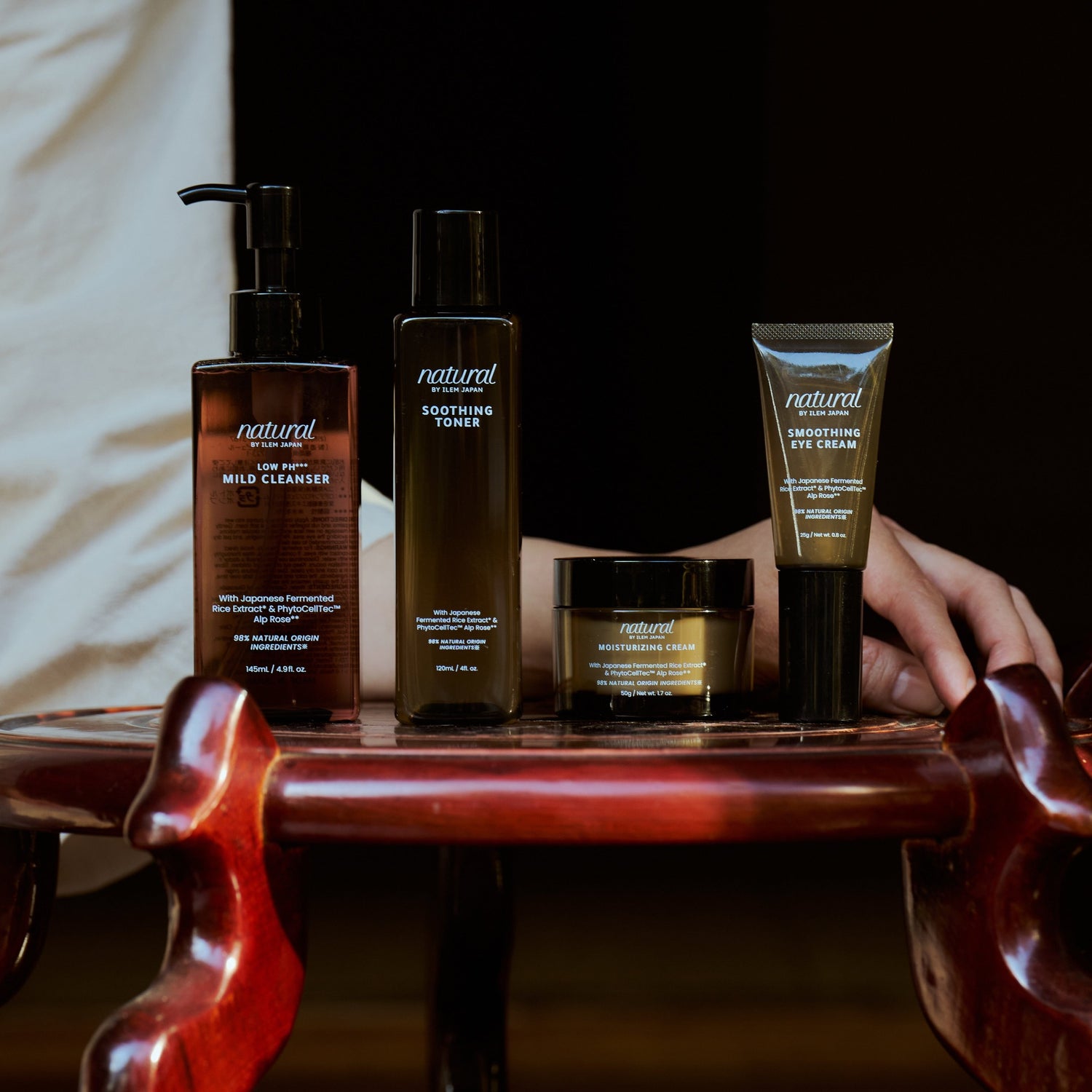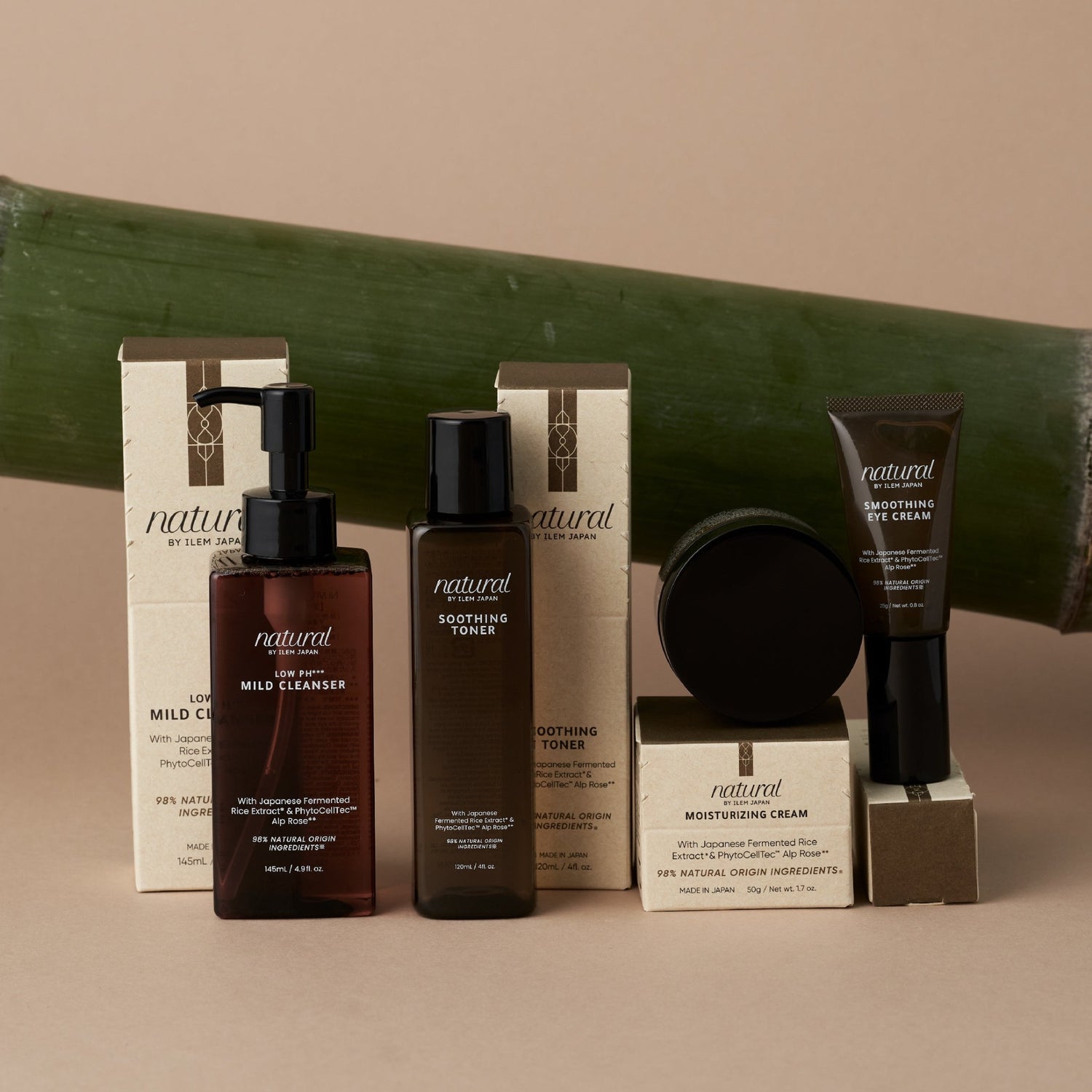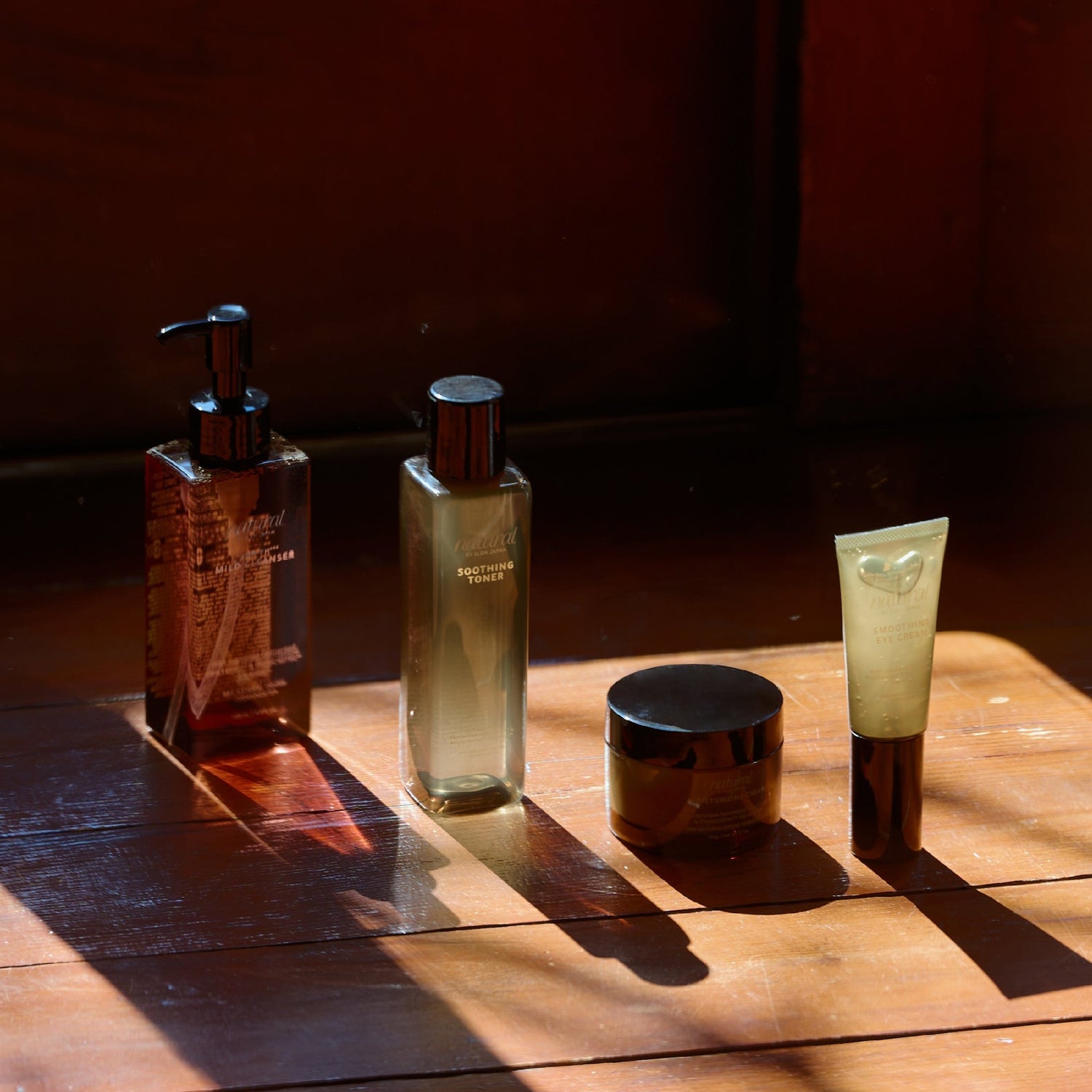 Fe-su Bento
Regular price

Sale price

¥16,830
Description
Indulge yourself with a skincare routine that will leave you looking and feeling your best. This intentional bento has been carefully curated to cater to sensitive skin, making it an ideal choice if your complexion requires a little extra gentle love & care.

The Fe-su Bento ritual comprises 4 simple steps, and each step features 2 powerful natural ingredients - Japanese Fermented Rice Extract, which softens and rejuvenates the skin, and Alpine Rose Stem Cells, which helps boost collagen production.

With this J-Beauty ritual, you can achieve soft, supple skin that's just a few steps away. Explore the complete four-step process below and treat yourself to the ultimate skincare experience.
All products included in this bento feature a unique formula that utilizes 98% natural origin ingredients and is entirely made in Japan. They are suitable for all skin types, including sensitive skin.

INCLUDES:
Mild Cleanser (145mL / 4.9fl. oz.)
Soothing Toner (120mL / 4fl. oz.)
Moisturizing Cream Serum (50g / Net wt. 1.7 oz)
Smoothing Eye Cream (25g / Net wt. 0.8 oz)
+ GIFT Konjac Sponge (White 'Shiro'- Face)!
Read More +
Read Less -
To make the most of your personal care routine, it's best to begin with a calming cleanser. The Low pH Mild Cleanser mirrors the natural pH of skin, meaning that it delivers a powerful, yet exceptionally gentle, facial cleanse.

Read More +

Read Less -

Once skin is clean and dry, it's time to apply a nourishing toner to prep skin to better absorb the next steps. The Soothing Toner softens skin, while preparing it for deeper hydration in the last step, moisturizing.

Read More +

Read Less -

Step 0 3:

Moisturizing Cream

Fortify your skin barrier with the Moisturizing Cream. An ultra-rich cream that penetrates deep below skin's surface to restore your inner beauty, while sealing in all-day hydration.

Read More +

Read Less -

Step 0 4:

Smoothing Eye Cream

Finally, smooth things over with the final step of your J-beauty routine. After cleansing, and applying toner and moisturizer, the last (and essential) step is to protect the delicate skin around your eyes. By adding an eye cream into your moisturizing routine, you're helping to prevent signs of aging. To maintain your youthful glow, top off your routine with the Smoothing Eye Cream.

Read More +

Read Less -
Quick view